BRAND PROTECTION
The presence of the code and the corresponding equipment allows you to sort the used packaging by structure, type of material, type of packaging.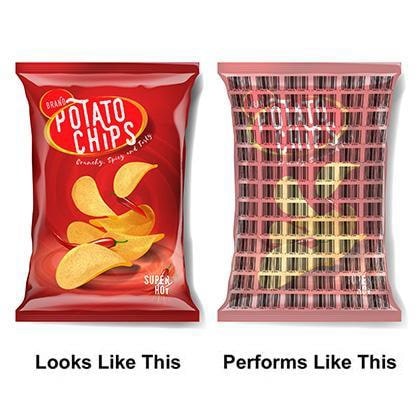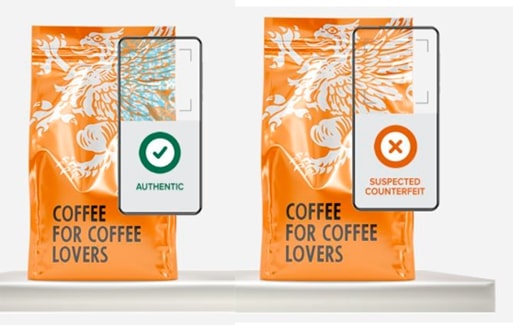 DIGITAL WATERMARKS FROM DIGIMARC
Barcode can be scanned from damaged packaging or even from piece of packaging.
Almost any design is suitable for these watermarks application.
By using free application in their smartphones, the customers/buyers may get access to:
additional audio/video content,
augmented reality,
more information about product and brand,
and of course to ensure that this product is authentic or original or sustainable.
For brand owner there are possibilities to:
get access to product scan statistics,
check GEO-data of scanning,
brand protection,
provide additional information to customer or to buyer.
For recyclers:
Adding the information about the packaging composition to this code helps sorting and recycling the used packaging even if it damaged. As well as providing a deposit returning schemes on digital level.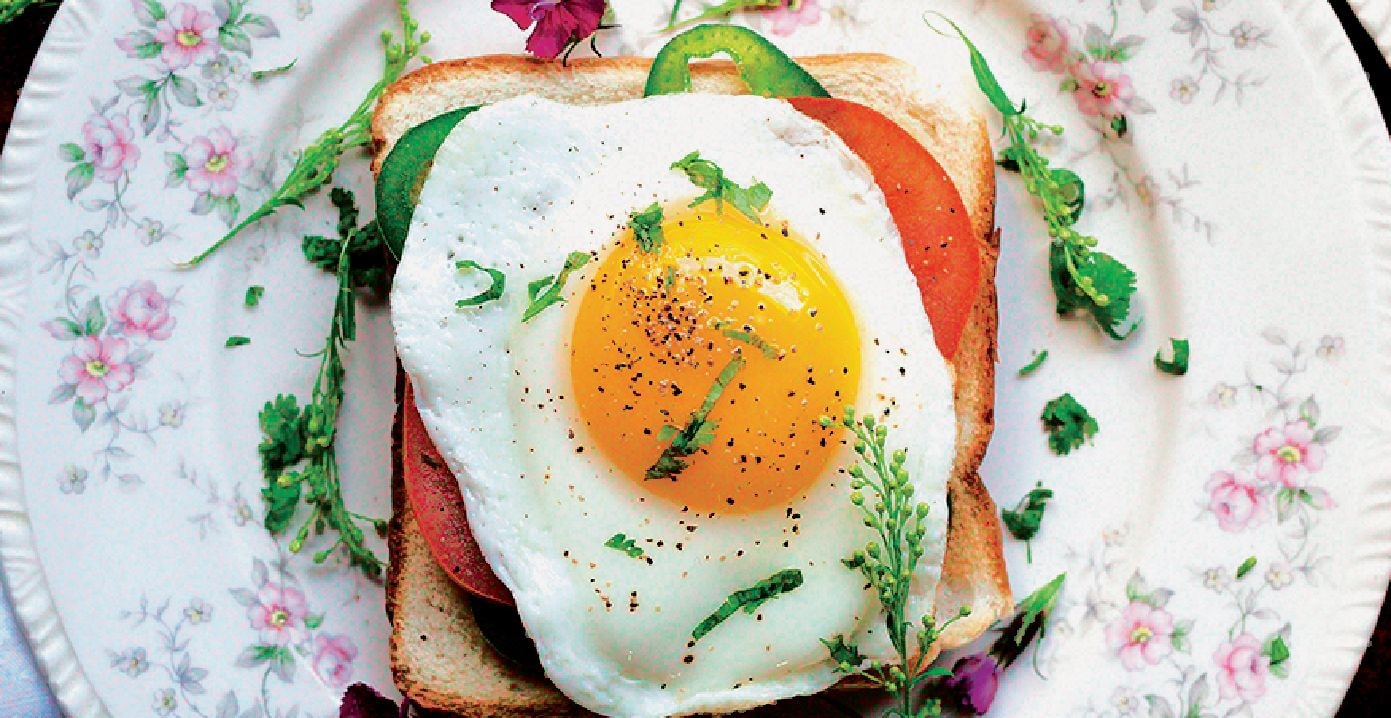 BRAND PROTECTION ELEMENTS IN DESIGN
Microtext – it is an extremely small set of characters (with height from 50 μm to 300 μm), arranged in certain sequence and recognized by human eye as usual thin line. Such set's reproduction by conventional print is quite difficult.
Microtext is especially helpful to protect documents from scanning, as scanners cannot recognize the characters in it.
Nanotext – it is a set of even smaller characters then in microtext, they are less than 50 microns high and also arranged in a certain sequence.
It can be recognize and read only with the help of optical devices (magnification of at least 10X is recommended), and its reproduction using conventional printing methods is almost impossible.
Nanotext is so small that even modern non-specialized digital technologies cannot provide it's scanning with sufficient quality for reproduction or copying.

ADDITIONAL PROTECTION ELEMENTS IN DESIGN
Guilloché (from the French guilloché – a pattern of wavy lines) – is a decorative technique in the form of very precise, intricate and repetitive pattern.
Add decorative ornaments, patterns, knots or grids from continuous lines or small geometrical figures to create a background for design on printing.
If microlines used in a patterns or ornaments have a thickness of less than 100 microns, their reproduction on conventional printing equipment is very difficult.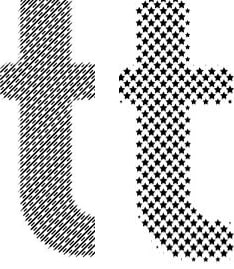 DESIGN'S NANO-ELEMENTS AS PROTECTION
For design elements that should be protected the usage of special types of screening or dots' shape are possible.
If the logos or trademarks' symbols are made of micro-patterns or with the help of a special type of screening, it will be impossible to reproduce them with ordinary printing equipment.
SAMPLES OF ADDITIONAL PROTECTIVE ELEMENTS CAN BE ADDED TO DESIGN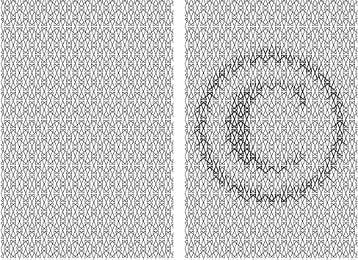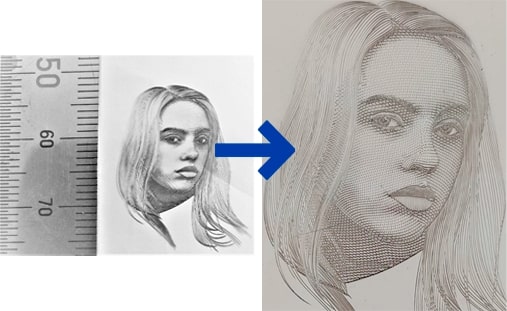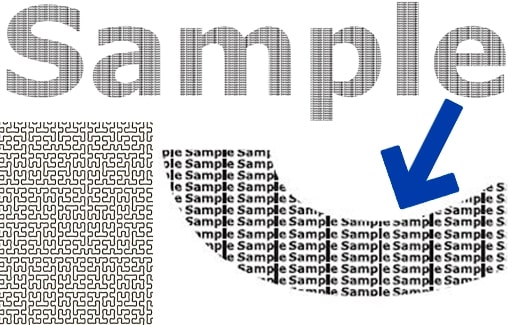 Other technologies